18-26 Initiative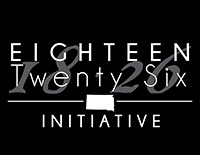 The 18-26 Initiative is a project set out by the South Dakota Secretary of State's office to educate upcoming high school graduates on their democratic privilege. The 18-26 Initiative was conceptualized as a vision of including as many young people as possible in the democratic process. The name stems from the Twenty-sixth amendment which was adopted on July 1, 1971 that allowed United States citizens who were eighteen years and older the right to vote. The South Dakota Secretary of State's office wants to include as many young people in exerting their democratic privilege.
---
Please fill out the following information to request a classroom visit.
*denotes required fields
The 18-26 Classroom Education Class requires 45-60 minutes of classroom time. For more information, please contact our office at (605)773-3537, or email us at elections@state.sd.us.