Kids Voting South Dakota
To learn more about Kids Voting South Dakota, please visit their site.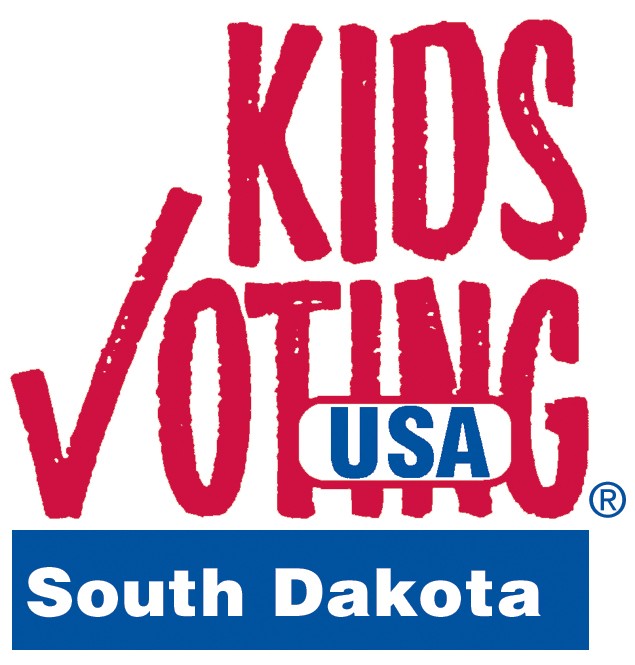 Kid's Voting Curriculum:
This site is free to educators! It contains lessons that have little to no prep and are easily correlated to standards.
Gladys Pyle Award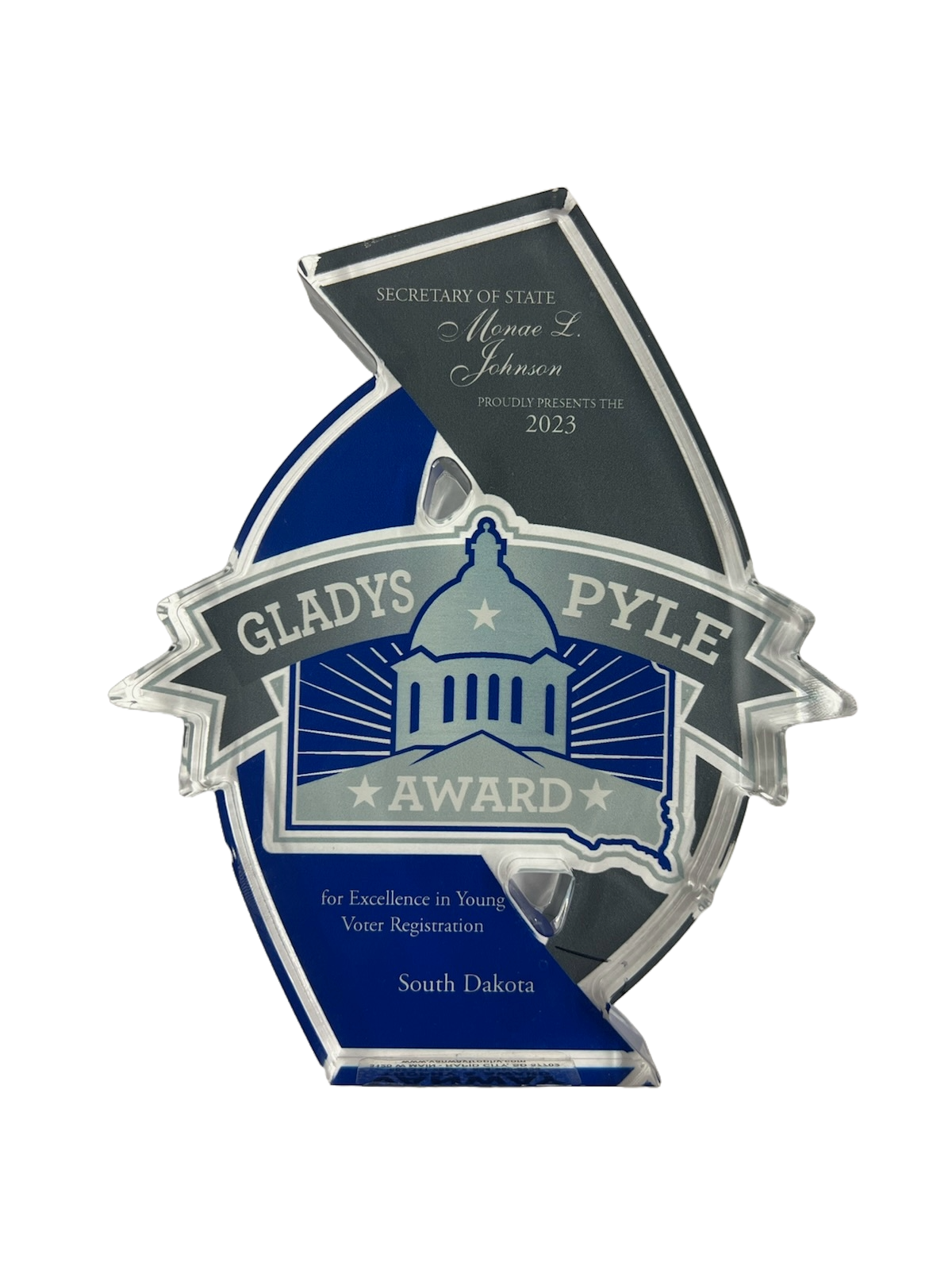 South Dakota Secretary of State Monae Johnson founded the Gladys Pyle Award in 2023 to encourage SD High Schools eligible students to get involved in the election process and register to vote. Every school in South Dakota that signs up and registers at least 90% of their age-eligible students to vote will receive the Annual Gladys Pyle Award.
Gladys Pyle was an American educator and politician. She was the first woman to be elected to the United States Senate, without having been appointed to her position previously. Pyle also served as South Dakota Secretary of State from 1927 to 1931.
Award Requirements:
All schools will receive a Gladys Pyle award if at least 90% voter registration forms are submitted.
All schools will be issued a certificate by the Secretary of State's office for those who achieve 50% or higher voter registration.
Steps for schools to follow:
To register, email your school name to elections@state.sd.us (include Gladys Pyle Award in the subject line.)
Promote the Gladys Pyle Award to your students and school staff.
Conduct a Voter Registration Drive.

If a student turns 18 after June 4, 2024, a Pledge to Vote card may be submitted in lieu of age ineligibility.

Once the voter registration timeframe has ended, email the Secretary of State's office your final registration numbers, as well as the Pledge to Vote cards.
All Voter Registration forms must be submitted by mail no later than Tuesday, April 9, 2024 to your local County Auditor's office.
"I Voted" Sticker Contest
The Secretary of State's Office would like to present a contest for students to design the next "I Voted" sticker. This sticker will be used for the 2024 general election. There will be 4 categories: K-2, 3-5, 6-8, and 9-12. Constitutional Officers will judge the sticker contest.
Rules for the "I Voted" Sticker Contest:
All artwork submitted must be your original work; no stock or borrowed images may be used.
Entries must include the words "I Voted".
Artwork must be nonpartisan.
Entries may be created on paper or digitally.

Paper entries must be either scanned or photographed clearly for submission.
Digital and paper files must be under 10MB, and must be a .pdf, .jpg, or jpeg.

If the winner submitted artwork created on paper, the South Dakota Secretary of State's Office will provide a pre-paid envelope for the artwork to be mailed for image processing for the digital image. The artwork will be returned to the artist after processing.
Entries will be used for social media and other marketing materials for the South Dakota Secretary of State's Office

All entries must be received by November 10, 2023. Please send entries to:

South Dakota Secretary of State

Attention: Kid's Voting
500 East Capitol Ave.
Pierre, SD 57501-5070

Or email submissions to: elections@state.sd.us

Secretary of State, Monae L. Johnson, would like to thank you for participating in these activities to encourage and educate our youth on elections and the elections process!